Banner Link participants will be rotated to this above location periodically. Please visit my supporters. Thank you. 
Banner Links
Press F11 to max screen (best way to view this site.)

Put cursor at top margin to restore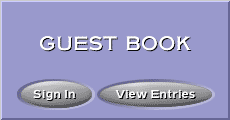 Some of the world's largest fish. 

Woo's News: 

Full Page takes a long time to load.

11/23/16 I am very upset about our colleges including my college Colgate University. I feel I must post a letter I sent and put on facebook. 

"I wish everyone at Colgate a very happy holiday season. However, as a Colgate Alumni with heightened emotions, I too am grieving. I am grieving because my college canceled classes and exams so students could deal with heightened emotions due to the Trump victory. Give me a break! A better solution would have been to make no changes and let the students learn to persevere in their day to day obligations under many situations. I am grieving for the state of education in the U.S. If our educators dealt with the subjects they are supposed to teach and didn't deal with ideology, we would achieve a much better outcome. College is a time when students should listen, learn, and grow not go to a safe place so they can stagnate. Our spending on education globally is the highest and our result in rankings is abysmal. I fear for the students and all that has not been done for them. Until such time that I see a change in the University's approach that does not coddle its students, I will no longer be contributing to the Annual Giving Fund which I have done every year since I graduated. I got a wonderful well rounded education at Colgate for which I am very proud and thankful.

Peter L. Groves - Class of 1957"

3/9/16 I am updating a number of my websites in addition to this one. Suggestions welcome.

3/8/16. New page added. See Woo's Videos on buttons to left.

2/21/16 I am trying to update this site this year. Medical problems slows the process. Please bear with me. All my websites can be accessed by clicking buttons at left. Lots of good information. Surf around. Thanks. 



Tell them Woo

Sent you for a discount!

Area above available for advertising. 
Email 
for rates.
All my sites can be access by clicking buttons at the left

Sorry to report that Woo had a stroke. So temporarily his sites will not allow sales. Paypal will be disabled. Hopefully Woo will recover and we will be back up and running soon! Thank you all for your patronage and support.