Woo's Worms & Garden Products

 WOO'S SHALLOTS

For the last 20 years I have been selling homegrown shallots on eBay. I have found them to be a very popular item, and my customers have been pleased with the quality. In order to make it easier for my customers to purchase my shallots, I am now including them on my website for purchase in the continental United States only. My supplies are limited, so please email  me at woo@woofish.com  to verify availability and prices. Please click on the document below to see my write up for planting and caring for shallots. If you have trouble accessing this document let know, and I will email its contents to you.  
See Worm Castings compost fertilizer offer at the bottom of this page.
 Each bulb is handled 8 times through the planting, harvesting, cleaning, storage, and  selling process. Labor intensive, but worth the effort. Enjoy. Sorry all my 2016 crop of shallots have been sold, but my worm castings fertilizer is still available.  I will be using it when I plant my shallots in early October. Email for availability and to get on reminder list to purchase Shallots in 2017. Thanks to all my customers for purchases in 2016. MA buyers must add .0625 to orders.
Item# SL12

These are my large shallots. They are sold in lots of 12 for $14.50 Free S/H. 

Limited supply. Sells out quickly

Sold out for 2016

Item # SM25 

These are my Medium shallots. They are sold in lots of 25 for $16.50 with free S/H. 

Sold out for 2016

Item # SLS40

These are my large shallot sets for planting and eating.

 They are sold in lots of 40 for $15.00 with free S/H. 

Sold out for 2016

See fertilizer offer below. 

Item# SSS60 

These are my small shallot sets for planting.

They are sold in lots of at least 60 for $15.00 with free S/H. See fertilizer offer below.  Sold out for 2016

Item# STS90

Tiny Shallot sets are available in 2016 in lots of 90 for $ 17.00 with free S/H. Picture below: Sold out for 2016

Item # SXL3

Special 3 premium extra large shallots for $6.50 with free S/H.

Limited supply. Sells out quickly.

Sorry Sold out for 2016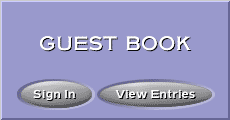 S/H - Shipping and Handling Rates by Order Sizes 

These rates apply to all shallot purchases except the 3 extra large shallot special if only one is purchased.

I will not ship out of the continental U.S. Rates lowered 8/24/14

I charge a flat rate based upon the total amount of the order excluding any taxes. Mass. residents must add 6.25% sales tax to the order total. 

Order Size                      S/H

0 to $10.00                   $ 7.05*

$10.01 to $50.00         $11.90*

$50.01 to 100.00         $16.50*

$100.01 and more      Email for quote

*Add $1.00 per pound for worm castings over 1lb. included with shallot orders.

Place orders by email to woo@woofish.com. Return email will provide availability and payment instructions. I accept checks, money orders, or Paypal.
Worm Casting Fertilizer for growing shallots

For a number of years I have been raising worms for both bait and fertilizer. For years I have used the worm castings fertilizer on all the vegetables that I grow. I no longer use chemicals for growing my shallots and the results have been very favorable. I ran a couple of experiments growing shallots with and without worm casting and the shallots grown with the casting were definintely greener during growth and  the end product was a larger bulb. I have decided to offer 1 pound bags of my worm casting for sale at an introductory low price of $4.00 per bag. A pound is enough to plant at least 40 shallots. Limit of 1 bag per shallot customer without additional S/H. For bulk purchases of Worm Casting go to Woo's Worms. 
Item# WCF1 

Worm Casting Fertilizer - 1lb - $4.00 (See info at bottom of page.)

Available for purchase.

Supporter Ad Space available here. Single Ad as little as $25/yr. Double ads start at $37/yr. 
Email
 Woo for details.
This is a picture of a giant shallot I grew in 2012. It weighed 1/2 pound. I planted it in October of 2012 to see what it produces. I hope more giants which I can sell. My normal shallots which I sell are compared at the right of the monster. It grew from one of my medium size bulbs. Below is the new picture I am using for comparison purposes as well as the coins.

Giant 1/2 lb. shallot compared to a tiny set and Pepsi can. Not for sale

Send a picture if you get a bigger one.

7/28/14 Video - Cleaning shallots